06/23/2020 07:00 AM Central
Tanya Milano Snell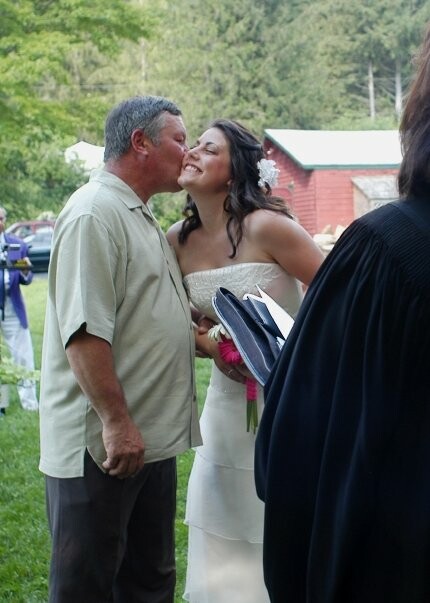 Since I can remember, I've been an over thinker, worrier, busybody, observer, and curious human being.
I was a nail biter as a child.
I couldn't fall asleep with any noise (tv, music, people talking).
I often needed touch or distraction to relax. My best friend and I would massage and play pictionary on each other's backs to fall asleep.
The way that I learned to calm myself and self regulate was to be outside in nature.
I loved being in the trees, hiding in the brush, or swimming in the pond.
To this day, every bit of my mind, body, and soul needs time 'with' nature.
Notice my choice of saying 'with nature' rather than 'in nature.'
On this Father's Day, I reflect on how my dad was a model for my mindfulness practice. He enjoyed being 'with nature.' He showed us how to pay attention and how to feel your surroundings in your body. We enjoyed our experiences 'with nature' with our full bodies (all of our senses.) We were totally present!!
So, here is where we get to the adult section of this blog post. You're saying to yourself, "That sounds amazing as a child" or "Well, I don't have time to do that very often."
Just a bit of advice about being mindful throughout the day.
Watch my video
explanation.
You don't have to have a specific meditation time and space.

All you need is awareness and gratitude! All you need is Love, do, do, do, do, do.

Focus on the things that bring joy to your soul.

Wash, Rinse, Repeat as often as you can so that it becomes daily habit.
Thank you to my dad for helping cultivate this and the importance of nature to my well-being. Without this, I would be struggling so much (or more than I already do.)
On this 2nd Father's Day since my dad lost his battle with lung cancer, I choose to focus on the Joy that we shared together! I choose to take the time to cultivate joyful experiences for myself. (Disclaimer: This by no means that I don't allow myself time for sadness.)
Joy is my job during times of overwhelm.