Jul 11, 2023 11:20 AM Central
Tanya Milano Snell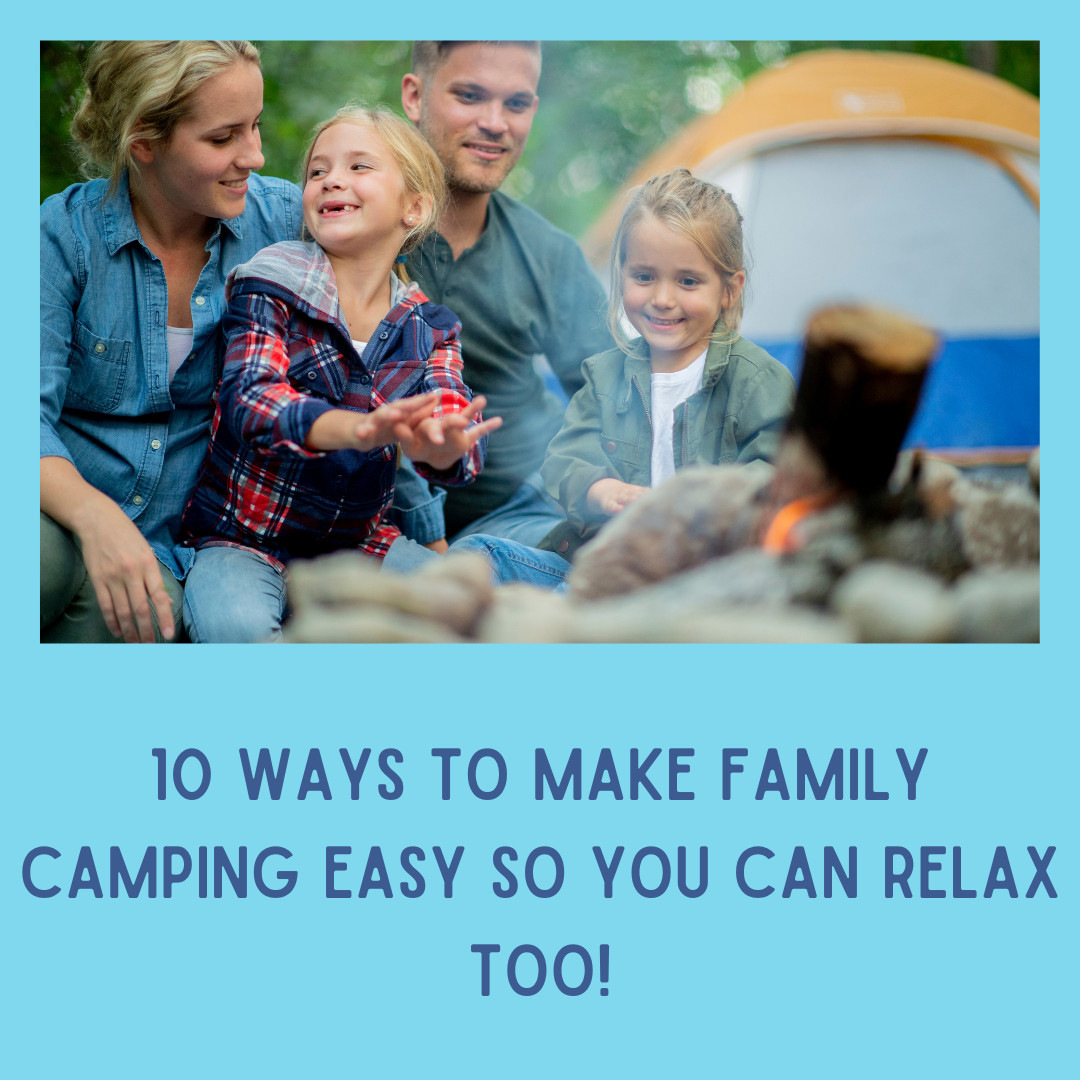 By following these tips, you can make family camping easy and enjoyable for everyone, allowing you to relax and make lasting memories together.
1. Create a camping checklist: Before you head out, make a list of all the essentials you need to bring. This will help you stay organized and ensure you don't forget anything important.
2. Create a peaceful atmosphere with the help of a sound machine or fan. This will provide soothing background noise and promote a restful sleep for the whole family.
3. Embrace flexibility when it comes to bedtimes. Rather than sticking to rigid schedules, let your kids stay up until it gets dark and all of the little adventurers are ready to retreat to their campsites.
4. Bring along scooters or bikes to add an extra element of fun to your camping trip. Exploring the campgrounds on wheels will keep the kids entertained and active throughout the day.
5. Book a campsite near the playground area. This way, your kids can have a blast at the playground while you enjoy some well-deserved alone time, knowing they're having a great time.
6. Pack some sports and lawn games, as well as a bucket for water play. On hot days, this will be a great way to keep everyone cool and entertained while you prepare a delicious dinner without interruptions.
7. If you have a toddler, consider bringing a small portable potty. This will make bathroom breaks more convenient and allow your little one to easily go whenever they need to without leaving the campsite.
8. Make meal preparation a breeze by preparing Hobo packs ahead of time. Remember to double wrap them in foil to avoid any mishaps while cooking over the fire. Chop up all the ingredients beforehand and use a cast iron pan on the grill for an easy and delicious meal like quesadillas.
9. Ensure everyone has sufficient lighting by bringing lanterns for the table and inside the tent, as well as individual headlamps. This will allow everyone to read or engage in activities they enjoy, even when others are sleeping.
10. Use natural bug repellents: Keep pesky bugs at bay by using natural bug repellents. Young Living offers a variety of essential oil-based insect repellents that are safe and effective for the whole family. If you know it will be particularly buggy and you have electricity consider packing a diffuser and bottle of Young Living Cintronella or Purification.
By incorporating these tips into your family camping adventure, you'll create an atmosphere of ease and enjoyment for everyone involved. Relax, have fun, and make lasting memories together. Happy camping!
I've included some Amazon affiliate links of some of our favorite products for you to shop.