May 14, 2021 11:29 AM Central
Tanya Milano Snell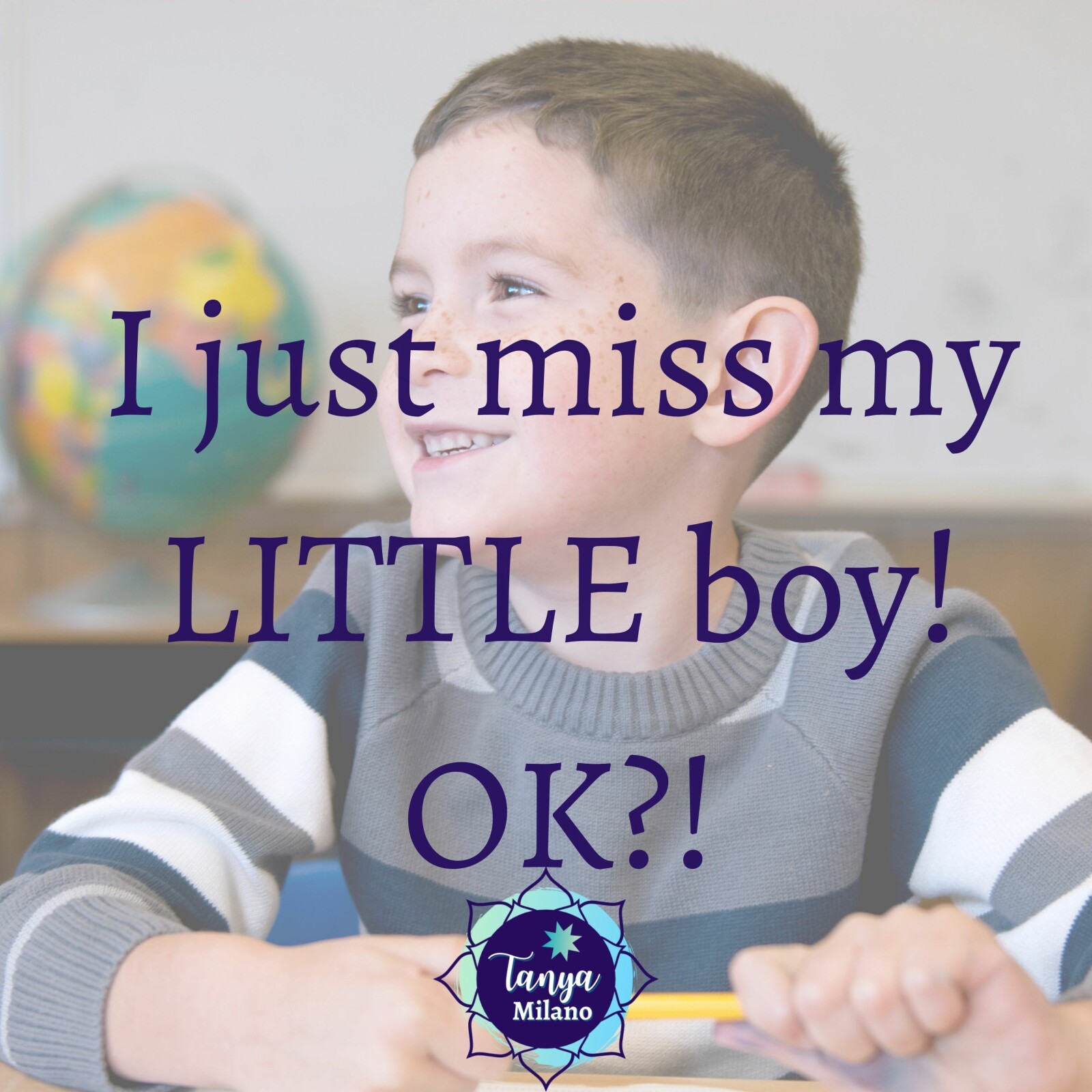 I teared up today when I watched my son walk into school. He looked back at me and waved and then proceeded confidently into the building.
In that moment, I was flooded with emotion. It was so unexpected.
After a year being with him as a homeschooled mom, I was more than ready for him to go to school. I had a lot of projects that I was excited to work on. I was moving into my own purpose as a work at home mom and playing and enriching his day was no longer high up on my list of priorities.
He was so motivated to see friends and play with new toys. He was proud of his school projects and it didn't take me much effort to get him ready and out the door to school. I had been pleasantly surprised and honestly had prepared myself for hard mornings. He wasn't having any hard mornings!
So, why am I having these strong feelings as I watch him independently leave ME?! I mean, I was a teacher for years and watched countless parents in this same struggle.
Suddenly, I'm watching my almost 5 year old just nonchalantly walking away. All the internal dialogue begins.
"He doesn't need me anymore."
"He shouldn't have to grow up so soon."
"I'm doing the wrong thing going back to work."
"Should I change his schedule so he's not gone so much."
The thing is...when I tapped into my heart, it really was that I just missed my baby!! I want this time to slow down and I want to enjoy time with him.
It was OK to miss him AND it's OK to be sad.
Now, here's what I can do in this moment of emotion to shift this internal dialogue. I still want him to go to school and I still want to work on my passion and purpose. We will spend some special time together. We love to hike and bike together.
It was time to plan a Mother/Son outing!!
None of this scenario was about my son. It was all about what I can do to tap into my heart and lead motherhood from a place of internal wisdom. I have to feel the longing to rise above it and find the joy in it.
It's that simple. Feel it all.
If you are needing someone to talk to you about conflicting emotions in motherhood, please book a free tea talk with me. In this chat, we can discuss if any of my coaching programs can help you navigate life's changes. You don't have to feel alone in any of it.