May 19, 2022 01:29 PM Central
Tanya Milano Snell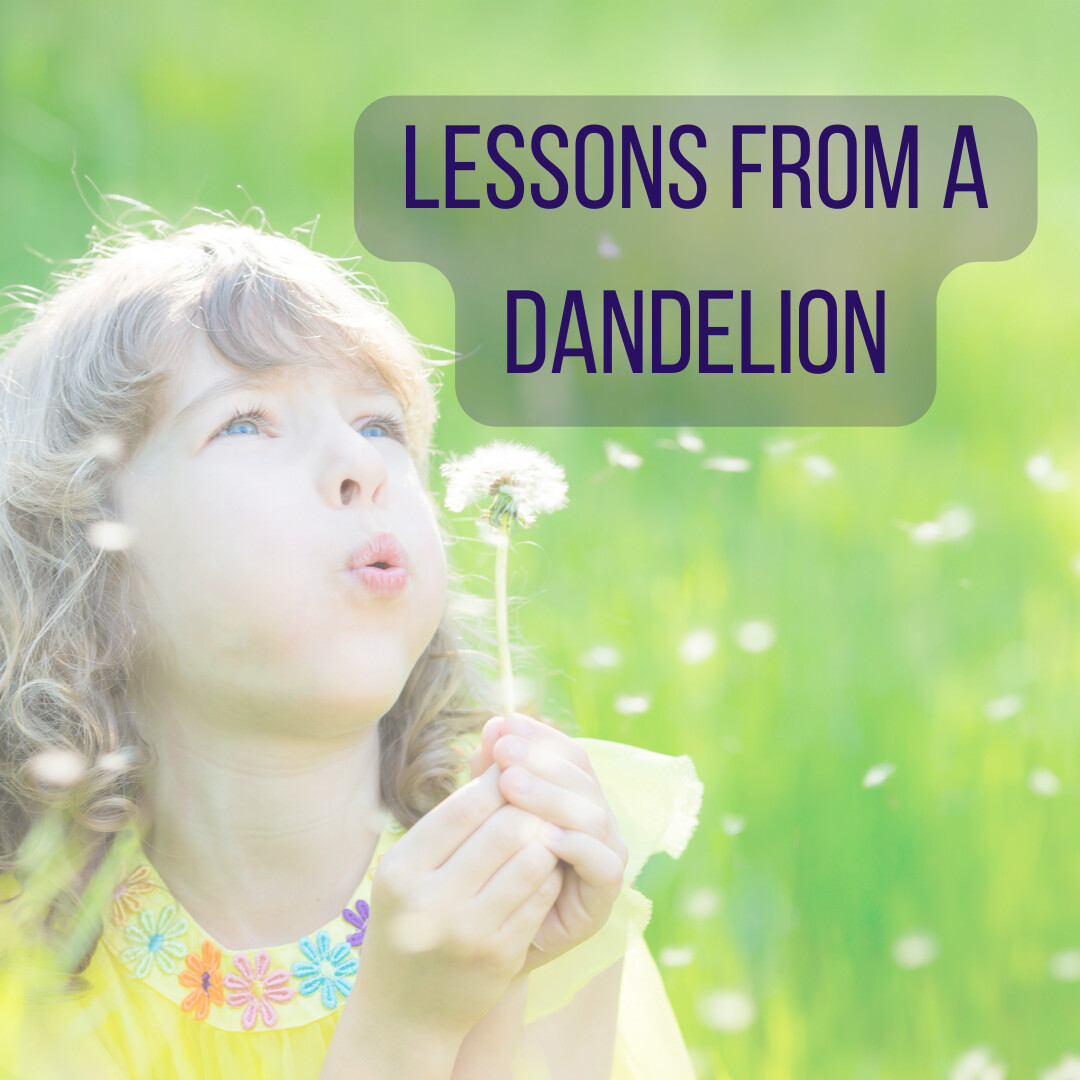 This week, a dandelion metaphor popped up in coaching and it was so profound that I kept it going all week as a way to deepen the connection with play in your life.
What can a dandelion teach you about play? How can you be more like a dandelion?
Here's what some of you amazing people said:
"
I am definitely gonna be looking at dandelions differently now. I do love the metaphor of the dandelion and how she prepares for getting "mowed over." How she buries herself deep so that regardless of what happens around her she is grounded and deeply rooted in her strength. When it comes to picturing that as our journey when we are deeply rooted in our beliefs and our strength it doesn't matter what's going on around us we will find the peace in the chaos. And that takes practice and time. And no matter how many times we get knocked down we bloom again."
"
No matter the elements working against you, stay strong, stand tall. Though some may despise you and tear you down, continue you to keep showing up for you. The ones that notice your beauty and potential will admire you."
"
I can grow and flourish in the most desolate of environments."
"Grow tall, shine brightly, have deep roots."
"Free to let the wind blow me where it will."
And from one of the funniest people I know:
"
Pull them, dry their roots, and make tea? I've been doing that lately. It feels vicious in light of this question."
Your comments blew me away and I kept bringing this metaphor to my walking meditations.
I
had my own ahas about dandelions and play in the 4 part video series.
Watch the day 4 video here.
The other videos can be found in the FB community Reactive to Relaxed under Walk Talks in the Guides section.