Jul 29, 2021 06:34 PM Central
Tanya Milano Snell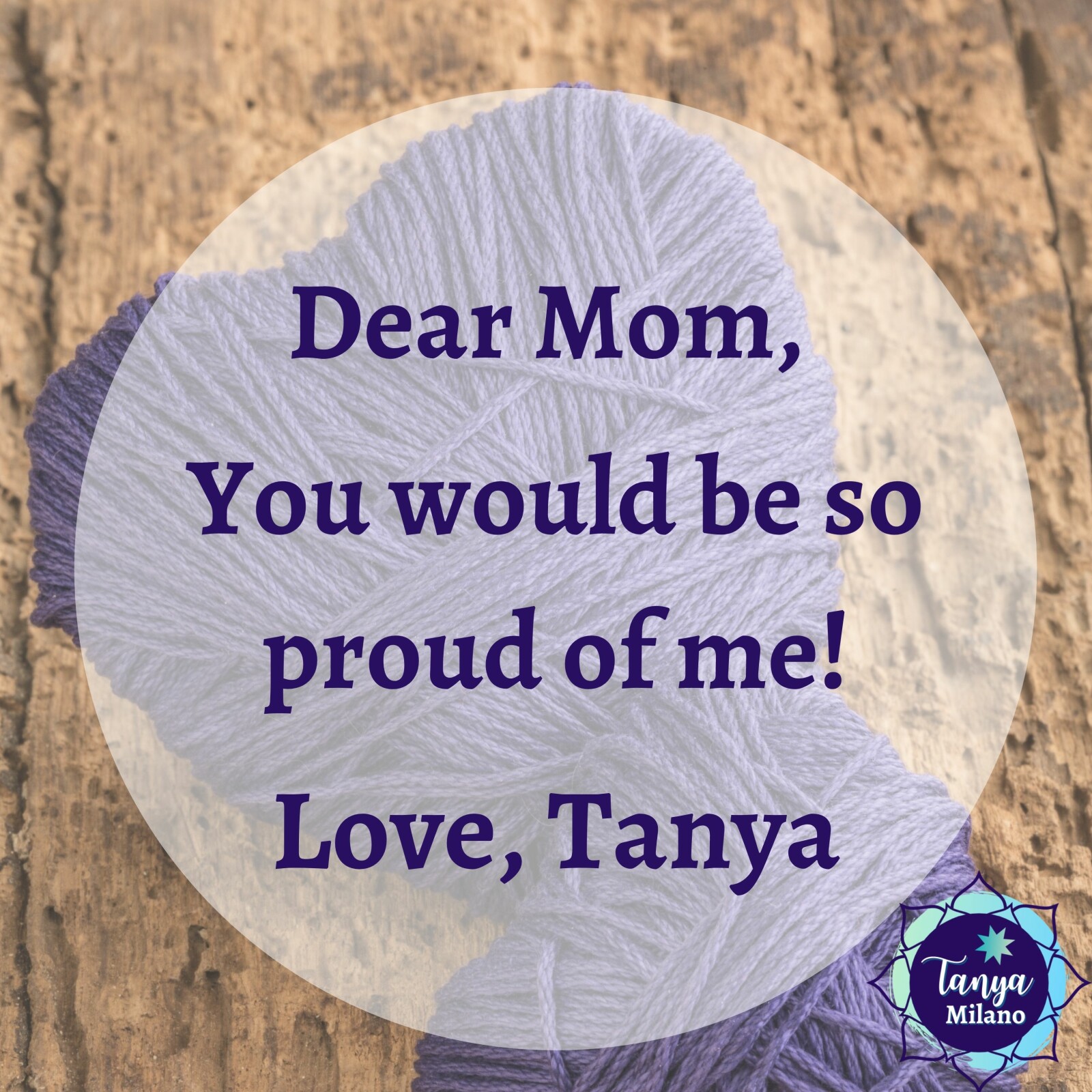 I wish you could see all that I'm doing for you and because of you. You'd be so proud! From an early age, I wanted you to take care of yourself, to not get so stressed out, to value your own well-being.
I didn't like seeing you hurt and crying when you felt so overwhelmed. It broke my heart.
You inspired me in the way that you loved so deeply--your friends, your kids, and Dad. But, did you truly love yourself?
When I look at your little one in those old photos, there was so much pain behind those beautiful eyes.
Did you feel understood in your brilliance?
Did you feel heard in your huge heart?
Did you feel seen for your immense creativity?
I know that you found yourself when you met Dad and he found value in you. There was so much pain and suffering in the relationship and you dug deep to make it work for the kids. You showed true loyalty and devotion.
I know that you found yourself in your kids and we provided you with a purpose. There was so much pain and suffering when you didn't feel valued or understood in your protective and sometimes overbearing love for us.
I want you to know that I'm following my heart and living with intention. You have paved the way for me to feel all the huge emotions. And, I have the capacity to support others in their huge emotions.
When I invited my inner feminine the other day during a coaching session, I envisioned this wise old woman with a huge smile and warm embrace. She told me that I have all of the answers and I AM the caring nurturing energy. I can breathe this energy in and surround myself with the wisdom any time I need. I am grounded in this heart energy now and I thank you mom for providing me with some of it!
As the years pass by since your death, I still process every emotion imaginable. Grief is a strangely wonderful journey and I'm glad you're on the ride with me.
Happy Birthday Mom! I miss you and love you.