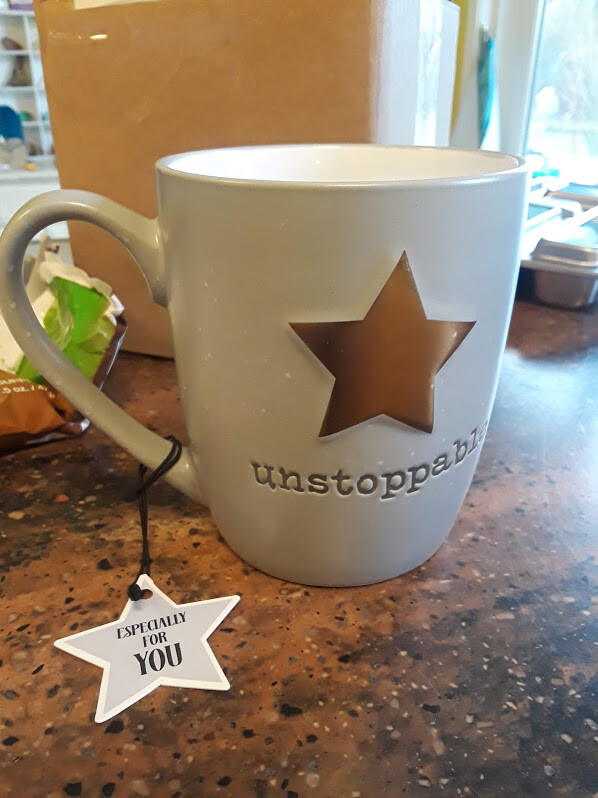 This week I was sent a gift that nearly brought me to tears. A simple mug that says, UNSTOPPABLE.
As a yoga and mindset coach, people often say to me things like:
"I wish I could talk to my kids that way."
"I can't do yoga because I'm not flexible."
But, here's a little secret:
I have to work daily on my self confidence and on my mindset. You see, we all do! It's crucial to find a community and friends that will support you and push you to turn your doubts into action!
So, when this mug arrived, I had to take a moment to realize that other people see me as Unstoppable. That's extremely flattering and I little bit intimidating because I'm not perfect.
No one is perfect though!
The friend that sent me this mug is a friend from my childhood neighborhood. But, here's the thing, we haven't talked in over 20 years! We reconnected this year over life circumstances (grief and mental health) and I'm so grateful.
This past year, I started a Facebook group for managing life's changes and sharing mindfulness and breathing activities. We all have our own journeys and we all learn from each other. Come join us!
Honestly, I think the group has been most helpful to me! It has allowed me to push through fears and doubts to create a life that I've only dreamed about! I now have a website, blog, 3 courses, and an online yoga club!!
AND, the best part is I have friends from all over the place that are there to support me and build my confidence while I support theirs!